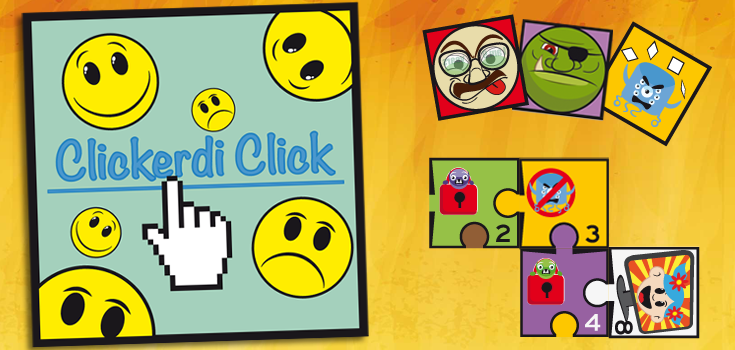 Welcome! Welcome! To the wonderful world of the Internet. There are great things to be discovered here, many games to play and 

friends to meet. But be careful! There are also lots of dangers that cannot be seen so easily, so be careful and smart when you are on the web.
Playing Clickdi Click, you and your friends are trying to build a big network where you can connect with each other safely. Each of you has his own website, full of files that others can click and download. But beware! Not every link you click or file you download is safe. There are many dangers on the internet that can mess up your plans and even shut down the network. But if you work together closely and give each other helpful clues you can build a big network that is worth loads of points!
Learning about internet safety
Clickerdi Click is an educational game, intended to make children more conscious about internet safety.
Cooperative play
Eastereggs and Toothbrushes project
developed within the 'Eastereggs and Toothbrushes' project, with support from the EU Fundermental Rights & Citizenship programme.